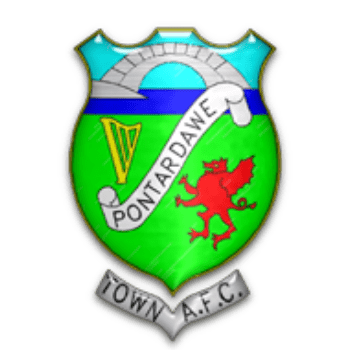 Pontardawe Town
Cwmbran Celtic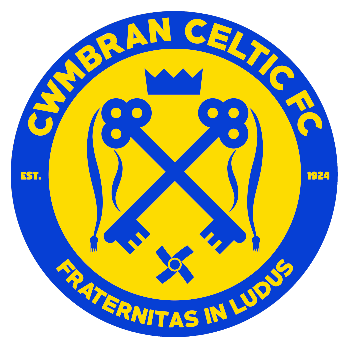 3

-

4

Full Time
Recap
The Powell brothers came off the bench on the hour to set up Celtic's last 2 goals which clinched a hard-earned nail-biting victory. First, on 62 minutes, Sam's tenacity won the ball down the right flank, the ball fell to Alex Bonthron whose cross gave Lewis Iles the simplest of tap-ins at the far post for his 2nd goal to give Celtic the lead 3-2. Then on 80 minutes Isaac Powell set up Dominic Connor who blasted his 2nd goal to put Celtic 4-3 ahead.
Celtic were 2-0 up at half time and totally in charge. On 7 minutes Connor latched on to a cross from Kean Bodenham to smash the ball into the net. On 35 minutes Alex Bonthron fed Lewis Iles who increased the lead with a shot which Lisczyk touched onto the inside of his left post. The ball bizarrely rolled across the goal to hit the inside of the right post and trickle into the goal. Two good saves from Celtic's Joe Regan kept Celtic' goal intact.
Pontardawe came out for the 2nd half a team transformed swarming all over the Celtic defence and it was no surprise when in the 52nd minute 18-year old Development player Kircough pulled a goal back. Three minutes later Town were level through ex-Port Talbot striker Reed. Celtic were shell-shocked but re-took the lead though Iles's goal The home side refused to lie down and in the 67th minute they equalised for a 2nd time through another Development player, the Lithuanian Legavec. However Celtic regained their composure and after Connor's 2nd goal they played out the final 10 minutes plus 7 minutes of time added on. On 86 minutes Dolman was sent off for a 2nd yellow card.
This was Celtic's 3rd successive away win which keeps them in 7th place in the table. Their current mode appears to be whatever goals they concede, they'll score more at the other end. Seriously, the leaky defence continues to need sorting.
Details
| Date | Time | League | Season | Full Time |
| --- | --- | --- | --- | --- |
| August 29, 2022 | 3:00 pm | JD Cymru South | 2022-2023 | 0' |
Results
| | | | | |
| --- | --- | --- | --- | --- |
| Pontardawe Town | 0 | 3 | 3 | Loss |
| Cwmbran Celtic | 2 | 2 | 4 | Win |